Where to Visit in South Australia? Here's Ten Great Places.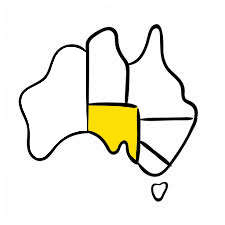 With new cases of Coronavirus slowing to a trickle, in turn leading to the easing of restrictions on non-essential travel within the state, South Australian residents will have the perfect opportunity to really discover those parts of their home states that they might have otherwise overlooked!
South Australia (SA) is often missed off Australian travel itineraries, yet it is a state steeped in history, with lots to offer and the perfect place to get an international fix, now that overseas travel is off the cards for a while. The Mediterranean climate hosts world-renowned wines, extinct volcanoes, white sand beaches, German-influenced towns, and cenotes. We're sharing ten of our favourite spots which hopefully make it onto your South Australian hit list as well.
1. Kangaroo Island
Kangaroo Island offers one of the best wildlife experiences in South Australia. After the recent bushfires, the crowd numbers have dropped dramatically, but there are still plenty of beautiful untouched locations. Once the restrictions have been lifted, travel to the island will provide much-needed support to communities and help boost local tourism. Wildlife areas not to be missed include the Seal Bay Conservation Park and the Flinders National park. At these locations, you can see subspecies of kangaroos, wallabies, and other furry marsupials. As well as being environmentally conscious, this Island has a vibrant food and wine scene, with a few wineries to check out such as the Islander Estate and Dudley Wines (divine food and views). For the beer enthusiasts amongst us, craft ales can be sampled at the Kangaroo Island brewery and if you happen to be visiting on the first Sunday of the month, you can check out some local art, food, and culture at Penneshaw Market. 
Endless locations to visit on the island. Photo via @authentickangarooisland 
2. Eyre Peninsula
Only a brief flight away from Adelaide, a seafood and coastal paradise can be found in South Australia's Eyre Peninsula. The Eyre Peninsula's coastline spans across 2000 km and is home to towns like Port Lincoln and Whyall. Coffin Bay oyster farm offers tours for those who love food with an experience. Dressed in a fishing wader and boots you will learn how to shuck oysters straight from the ocean. These tours also allow you to experience Peninsula's scenery while enjoying locally sourced wine. If oysters aren't your thing, then the Eyre Peninsula offers many wildlife experiences. You can swim with the friendly sea lions found at Baird Bay or go cage diving with great white sharks at Port Lincoln, which is the only location in Australia where you can see this large species of shark up close! With eight secluded rock pools to swim in at low tide and open caves you can explore, the Thalia caves rock pools are another great location to visit on your holiday.
The breathtaking Thalia rockpool from above. Photo via @eyrepeninsula  
3. Coober Pedy
Coober Pedy, otherwise known as the opal mining capital of the world, is located in the middle of a desert. It's hard to imagine that this dusty town that resembles Mars used to be covered by the ocean over 150 million years ago. Not only is this location known for opal mines, but also for its unique lifestyle. Coober Pedy's inhabitants live underground in dugouts to escape the intense weather conditions that range from 45℃ in summer to -1℃ in the winter months. Town dwellers embrace these conditions by living in houses made from sandstone bed rocks that allow for the temperature to stay at a bearable temperature of 22℃. Even places such as the Catacomb church, art galleries, and motels can be found underground. 
Hike through the surrounding desert! Photo via @emu_escpae
4. Barossa Valley  
Barossa Valley is a wine lover's haven with many world-renowned wineries and culinary destinations. It is one of Australia's oldest grape-growing regions and is only an hour away from South Australia's capital. There are many things to do in Barossa Valley with 150 wineries to choose from and biking trails that give you an opportunity to see the many vineyards. Many popular Australian shiraz brands such as Penfolds, Wolf's Blass, and Jacobs Creek come from this region. One of the unique experiences that Penfolds offers is the opportunity to blend and craft your own wine. The weekend farmers' markets are a great way to sample local produce such as homemade breads, desserts, local cheeses, and of course, more wine.   
One of many delightful wineries. Photo via @mybarossa
5. Flinders Ranges
Take a 4WD adventure along the red dust road of the Flinders Ranges in the heart of the outback. This dry and rugged landscape has a mountain range stretching over 400 km and features incredible sunsets, which is perfect for nature lovers and photographers. A trip exploring these ranges is not complete until you see the Flinders Ranges National Park. At this national park you can visit the Wilpena Pound, which is a natural amphitheater surrounded by mountains. Indigenous art at Arkaroo Rock, fossils, and a section of the famous long-distance Heysen trail are some of the many things you can also see in the Flinders Ranges. If you're looking to experience farm life, you can stay in a luxurious villa located on Rawly sheep farm. The Rawly sheep farm also offers scenic flights that fly over the Flinders Ranges and are a great way to view the impressive mountains from above. 
Explore the Flinders Ranges in a 4WD! Photo via @lukeriddler
6. Mount Gambier 
Immerse yourself in the city of limestone caves, crystal lakes, sinkholes, and vibrant green fauna. Mount Gambier is a city near the border of Victoria where people usually stopover when driving to Adelaide. If you're only passing by, make sure you make a stop to stretch your legs at Blue Lake. This lake was caused by a crater of an extinct volcano. Depending on the time of the year, the lake changes colour from sky blue to grey. If you're interested in seeing South Australia's only world heritage location, go ahead and check out Naracoorte Caves. These ancient caves are made from limestone and you will see plenty of stalactites, fossils, and bats! After a day of exploring Mount Gambier, we suggest checking out some sinkholes. Believe it or not, these sinkholes are actually cenote formations, just like the famous cenotes in Mexico. The sinkholes in Mount Gambier are Australia's only cenotes and one of the few places that these can be found on the planet. 
The freshwater cenotes and stalactite caves. Photo via @discover_mount_gambier
7. Fleurieu Peninsula 
Located southwest of the Mount Lofty Ranges is the Fleurieu Peninsula, an area that has picturesque beaches and wildlife reserves. It is the perfect outdoor-focused location, popular with visitors for its fishing, walking, whale watching, surfing and swimming. If you're looking for a beach resort or family vacation Victor Harbor is one of the best places to stay. Make sure to check out Lake Alexandria where the Murray River flows in between the ocean.  
The stunning clear blue ocean meeting the Murray River at Coorong National Park. Photo via @officialfleurieupeninsula 
8. Hahndorf
Hahndorf is located in the Adelaide Hills and is one of the few German settlement towns that still exist in Australia today. A small town that was established in the mid-1800s, Hahndorf is filled with German architecture, culture and history. Stone cottages, pubs with a wide selection of German beer on tap and German-inspired dishes on the menu as well as shops brimming with brightly coloured flowers playing traditional German music line the town's quaint streets. A walking tour or trip to the German Migration Museum to take in some of the town's history is recommended, as is free tastings and sampling from local wineries, specialty food stores, and alehouses. Awesome activities for the little ones include picking strawberries at Beerenberg Family Farm, getting up close with animals at the Hahndorf Farm Barn, or taking a little trip to the magical Fairy Garden.
Immerse yourself in Hahndorf's unique culture. Photo via @hahndorf_southaustralia  
9. Clare Valley 
Away from the bustling cities and coastal towns of South Australia, you can find a small winery town called Clare Valley. This region is famous for its Riesling wines and also internationally renowned for its boutique beers and ciders. If you're a foodie, we highly recommend visiting this area in May for their annual "Clare Valley Gourmet weekend". It is a huge celebration of their local food and wine grown in the area with live concerts and plenty of food to taste. One winery that needs to be on your list is Jesuit Winery at Sevenhill. This is the oldest winery in the region that features an underground cellar, St Aloysius church, and a crypt. If crypts and wineries don't appeal, check out Red Banks Conservation Park or Lake Bumbunga to be at one with nature!
Home to one of Australia's edible-looking pink lakes. Photo via @clarevalleysa
10. Adelaide 
Last but not least, is South Australia's vibrant capital city. Adelaide is the smaller, less busy, and greener version of Sydney and Melbourne, and home to many markets and festivals celebrating art, food, music and culture such as Adelaide Fringe and the WOMADelaide. One place not to miss is the Royal Botanic Gardens, hidden in amongst the nineteenth-century architecture. The stunning gardens are in a secluded part of the city with wide open spaces and a fascinating conservatory.  
Picture perfect picnic spot. Photo via @cityofadelaide
We hope that our list gives you some food for thought! The easing of restrictions could present the perfect opportunity to pack up the car, camper or RV and hit road, ticking off as many spots as you like on the way. With social distancing and heightened hygiene being the new normal, having your accommodation and wheels all in one definitely has its appeal, and to make that journey a little easier, why not pack a Scrubba wash bag for self-sufficient laundry on-the-go! Browse the Scrubba wash bag range to pick up the ultimate gear for your next South Australian adventure.
---