Where to Visit in Western Australia? Here's Ten Great Places.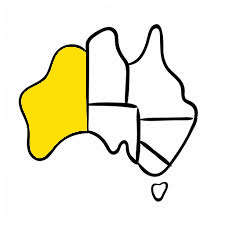 While Australia's stunning East Coast undeniably offers some of the nation's top tourist spots, the underrated West boasts a plethora of incredible locations that ought to be added to your Aussie travel bucket list for 2020!
The largest of Australia's six states, Western Australia (WA) comprises a third of the country offering so much more than just arid Outback. You'll find an unparalleled coastline, national parks, wildlife experiences, exquisite wine and food regions and an exciting and ever-sunny urban capital, the city of Perth. A vast state with so much to offer makes picking just ten must-sees no mean feat, though hopefully the following list provides a solid place to start. The two towns kicking off our list recently made it into Australian travel website Wotif's annual awards top ten places to visit, which is the first time that two WA locations have made the cut!
1. Albany
With its rolling mountain ranges and spectacular coastline, from Torndirrup National Park's surf-pummelled cliffs to Middleton Beach's white sands and the calm waters of King George Sound, Albany in the state's South West claimed Wotif's seventh spot. Known as a little slice of Europe in WA, Albany is the western state's oldest European settlement, shown through its unique heritage architecture and fascinating museums. Situated on the traditional lands of the Minang Noongar and Wagyl Kaip peoples, Albany is rich in Aboriginal history too, with evidence of habitation dating back over 18,000 years, which makes taking a trip to the award-winning National Anzac Centre a must! As well as being an incredible destination for history buffs, Albany offers lots for families too. Hire bikes and cycle to Emu Point, take a dip at the hidden gem that is Waterfall Beach, take a killer whale boat cruise or have the "best fish and chips in WA" at the award-winning Ocean & Paddock!
Walk along the stunning coastline! Photo via @visitalbanywa
2. Margaret River
WA's premium wine region took spot nine on Wotif's list and we can certainly appreciate why. Margaret River is the renowned surfing location and wine region of WA's South West with over 135 wineries, making up 3% of Australia's grape production. However, there is more to the beautiful region than simply great wine and surf. Along with fantastic local produce, art galleries, and impressive coastlines, visitors can explore underground caves, hike untouched trails, and bike through towering forests. A few standout activities for us include hiring SUPs and cruising the turquoise waters of Prevelly or Meelup Beach, taking a dip at the famous Injidup Natural Spa or combining two great past times - wine tasting and cycling - by taking a Sip'n Cycle Winery Tour. An awesome one for the kids (big and small) involves hanging about in the treetops at Forest Adventures South West.
Immerse yourself in the magic of the natural spas. Photo via @margaretriver
3. Swan Valley
While we're on the topic of wine; just north of Perth lies the picturesque landscape famed for being Western Australia's oldest wine region, with a 32km loop full of food and wine to indulge in! Blending rich Indigenous history with strong European roots, the Swan Valley not only offers an abundance of wineries but also walking trails like no other, historic buildings and some of the finest foods in the state. A few tips from us; take a relaxing boat cruise along the blue waters of the Swan River from the CBD right through to the Swan Valley, or sample some decadent delights from Windarra Honey, Margaret River Chocolate Company or Mondo Nougat! Fun child-friendly activities include hand-feeding roos at the Caversham Wildlife Park, navigating a challenging maze, or playing mini-golf at the Maze, as well as plummeting down an inflatable slide at Outback Splash!
Take a walk through the vines. Photo via @westernaustralia
4. Rottnest Island
A trip to WA wouldn't be complete without a trip to Rottnest Island; a picturesque island with a laid-back atmosphere, stunning scenery including the world's most pristine beaches and bays and some incredible marine life. One of the main attractions of this sunny little island are the quirky little marsupials, the quokkas! If you're wondering how to get around Rottnest Island, bikes are the transport of choice and can be hired or brought along with you by ferry for a small fee. The island is only 11km long and 4.5km wide making it easy to explore with a number of great trails to follow. As well as relaxing, swimming or snorkelling at one of Rottnest's beaches, or exploring the island on foot or two wheels, you can climb the Wadjemup Lighthouse for the ultimate views across the whole island. From September to May explore the world beneath the waves on the Underwater Explorer!
Float in crystal clear waters. Photo via @rottnestaustralia
 5. The Kimberley
A region full of natural wonders not to be missed. The Kimberley, which is located in the northernmost part of Western Australia, consists of small country towns, dramatic coastlines, and World Heritage Sites such as sandstone gorges and incredible waterfalls. We could write an extensive list of places to see in The Kimberley but we'll narrow it down to a few favourites. Firstly, Broome with its camel-riding on Cable Beach, Malcolm Douglas Crocodile Park, Roebuck Bay, and SSJG Heritage Centre is known as one of Australia's top tourist destinations for good reason! If exploring waterfalls is a must, you really are spoilt for choice in The Kimberley. Marvel at Mitchell Falls in the Mitchell River National Park or Fortescue Falls in WA's second-largest national park, Karijini. Take a boat ride or seaplane ride along the wonder that is Horizontal Falls and for the adventurers among us, four-wheel-drive along the Kimberley's Gibb River Road or stay at remote wilderness camp Kooljaman run by the local Bardi people, amidst the rugged red cliffs, white sands and pristine waters of Cape Leveque.
Appreciate The Kimberley's rugged beauty. Photo via @thekimberleyaustralia
 6. Ningaloo Reef
There is nowhere quite as spectacular in Australia as Ningaloo Reef. The lesser-known and therefore quieter but equally as impressive as its Eastern counterpart, (the Great Barrier Reef) Ningaloo is a World Heritage Site that will leave you awestruck. A breathtaking 300km stretch of unspoiled underwater paradise renowned for its amazing shark diving, snorkelling with Manta Rays and turtles or swimming at Turquoise Bay. A 13-hour drive (or 90-minute flight) from Perth, Exmouth is the closest town and main gateway to the Ningaloo Coast World Heritage Area. Exmouth is also home to the amazing Cape Range National Park and Charles Knife Canyon where hiking, camping, and scenery appreciating are second to none. A bit further South is Coral Bay where the Ningaloo Reef is closest from the shore, just 500 meters away, and is a small, laidback location where exploring the reef, quad bike trekking, fishing, boat tripping, diving and enjoying a meal and a beer at Bill's alfresco bar make it a perfect destination for nature lovers and adventurers alike.
See the reef a stone's throw from the shore. Photo via @visitningaloo
 7. Perth
A dynamic and sun-soaked metropolis set on the banks of the picturesque and winding Swan River, Perth is renowned for its water sports, awesome beaches, gourmet eateries, quirky galleries, and hip boutiques. One of the most isolated capital cities on the planet yet often voted as one of the most liveable, Perth exudes a relaxed, natural charm. Choose from one of many family-friendly sheltered inlets or beaches such as Como and Cottesloe, or for the keen surfer, the best breaks can be found at Trigg Point and Scarborough. There are many picturesque suburbs to explore by foot or bike and delicious places to fuel up along the way. Nature lovers will delight in Kings Park and Botanic Garden, being a tranquil escape from the CBD and one of the largest inner-city parks in the world. Here you'll find stunning city views atop Mount Eliza and walking trails aplenty, including the Lotterywest Federation Walkway suspended in a canopy of Eucalyptus trees.
Take in incredible city views from Kings Park. Photo via @cityofperth
 8. Fremantle
If you like the relaxed vibe of Perth, then you'll undoubtedly love the laid-back artistically inclined historic port town of Fremantle. A short drive from Perth city where so much local goodness can be found, from eclectic pieces of art, jewellery, and fashion to delicious organic foods and locally brewed beer. Check out what local producers have to offer at the Fremantle Markets or take a walk down Fremantle's legendary 'Cappuccino Strip' where you can sip wine whilst watching street performers or enjoy live music from the towns many restaurants, cafes, and pubs. A trip to the fascinating Fremantle prison, one of Western Australia's most significant cultural attractions, is a must, as is the Western Australian Museum's Shipwreck Galleries. The Fremantle Fishing Boat Harbour is another favourite with delicious seafood restaurants aplenty, and of course the Little Creatures brewery, the birthplace of their world-famous craft beer.
Browse the famous markets. Photo via @visitfremantle
 9. Esperance
Another of WA's spectacular destinations is Esperance, on the Southern Ocean coastline, approximately 720km from the state capital Perth. A great way to check out this beautiful region is to take a road trip from Albany through to Esperance, which is 483 km of beautiful beaches and wonderful national parks. When in Esperance, the Great Ocean Drive provides an awesome winding Cliffside route to all the best beaches in the area and another of WA's fascinating museums, The Esperance Museum, is a great place to learn about the area's rich history. National Parks, Cape Range, and the further out, more rugged Cape Arid, are incredible, with the first being home to stunning white sand beaches such as Cape Le Grand Beach and Lucky Bay, where friendly kangaroos hop along the shoreline. If time permits, we suggest taking a short scenic flight or one hour cruise to Middle Island, where you can see the extraordinary bubble-gum pink Lake Hillier, juxtaposed against the deepest blue ocean. 
Don't be tempted to take a sip! Photo via @westernaustralia
 10. Pinnacles and Cervantes
Rounding out our list we've chosen another natural phenomenon, to be found in the Pinnacles Desert in Nambung National Park. Roughly 200km north of Perth, the 4ft limestone formations of the Pinnacles present an almost other-worldly landscape to explore. As well as walking on the moonscape that is the Pinnacles, we recommend surfing giant sand dunes and just outside of the desert, taking a trip to the sandy beaches of Hangover Bay and pristine waters of Jurien Bay Marine Park. Spending time in the town of Cervantes is also a must, ensuring that you sample the area's famous seafood delicacy of lobster, and journey to the Thirsty Point Lookout that offers panoramic views of the ocean and sand dunes below. Head slightly north to Jurien Bay where you can get up close with sea lions!
Wake up and walk on the moon. Photo via @westernaustralia
We hope our list gives you some food for thought! The easing of restrictions could present the perfect opportunity to pack up the car, camper or RV and hit road, ticking off as many spots as you like on the way. There are many benefits to having your accommodation and wheels all in one, and to make your journey a little easier, pack a Scrubba wash bag for self-sufficient laundry on-the-go! Browse the Scrubba wash bag range to pick up the ultimate gear for your next WA adventure.
---