LIVING LIGHT ON (AND OFF) THE ROAD
Travel lighter, further and cleaner with a Scrubba wash bag
There's little doubt that life on the road is seen to be, and at times actually is, an easier way to live.
Yet, while some of the pitfalls of static living or owning a home are removed from RV life, the level of difficulty getting even the most basic of life's chores done is amplified by being so far from home – washing clothes being one of
them.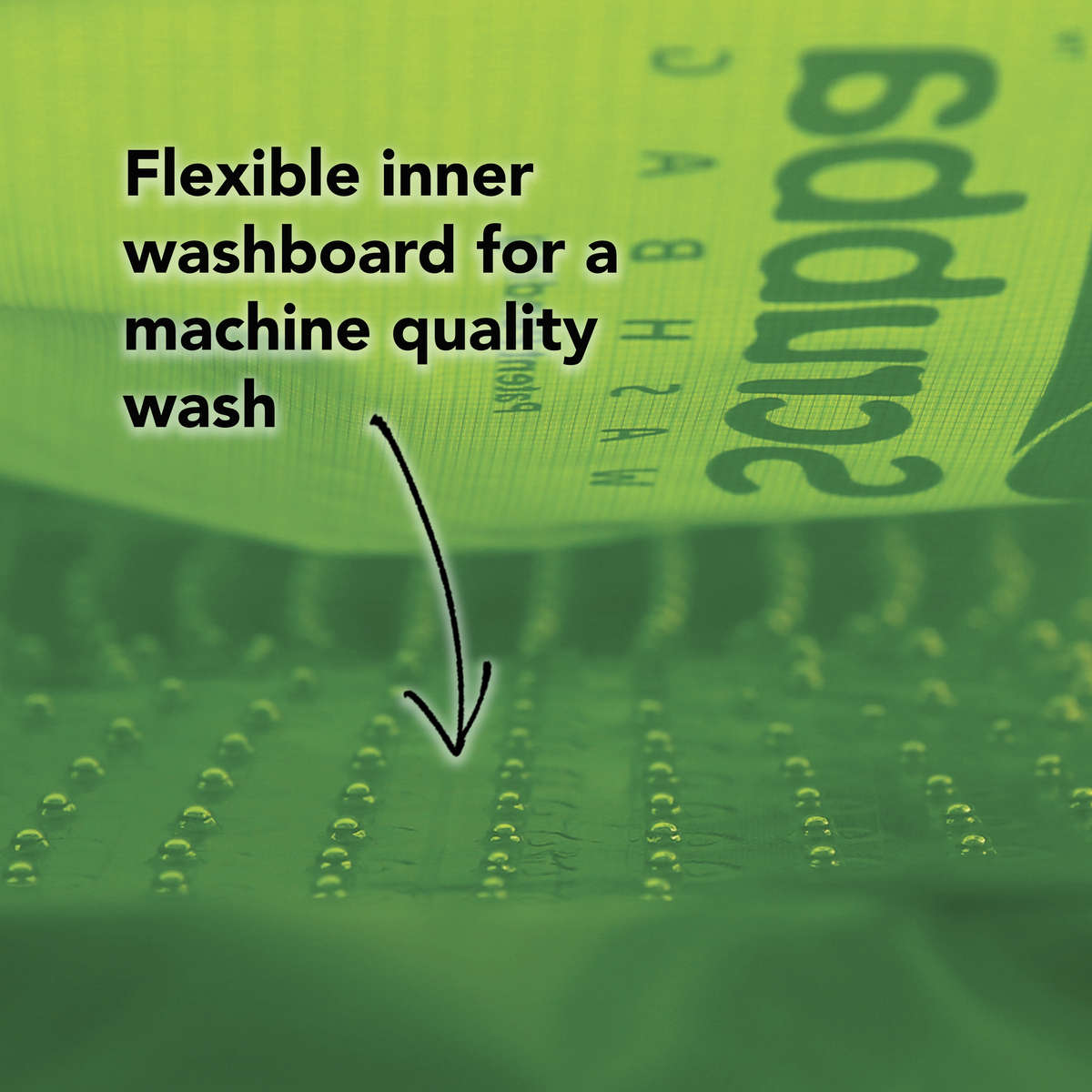 Washing machines (even those designed for RVs) are heavy, bulky and typically require electricity and plumbing.

This is where the Scrubba wash bag comes in.
Small enough to fit in a drawer or your pocket, the Scrubba wash bag can be used anywhere (in your RV during inclement weather, or outside in front of a beautiful vista while enjoying a beer).

It's electricity free design and portability means washing is no longer limited to powered or plumbed sites. The Scrubba wash bag also multi-functions as a wet/dry bag or laundry bag between washes.

The Scrubba wash bag has helped over 220,000 travelers, campers and RVers travel clean, light and free.
SHOP HERE
"Awesome for Vanlife!
The Scrubba makes a super reliable washing machine for those living on the
road." Van Lifer
About the Scrubba wash bag


Weighing less than 142g the Scrubba wash bag is a modern take on the old fashioned washboard. It is twice as effective as hand washing* and a lot more hygienic than the toilet or laundry sink.
With a Scrubba Wash Bag you can:
•Wash clothes wherever and whenever you want


•Effectively clean your clothes with the help of hundreds of internal Scrubba™ 'nobules'.


•Pack fewer clothes and travel with a lighter backpack, bag or suitcase
•Achieve a machine quality wash in 6 easy steps.


•Alleviate the need to ineffectively wash clothes in dirty sinks.


•Save money and water when doing laundry while travelling.
•Lightest washing machine in the world weighing only 142g


•Pocket-size and small enough to take anywhere


•User instructions printed on the outside of the bag


•Transparent window to monitor washing and water levels


•Grip backing on the outside to prevent sliding on surfaces while washing


•New easy release twist-style air valve.


•Doubles as a dry-bag, wet-bag and laundry bag.
SHOP HERE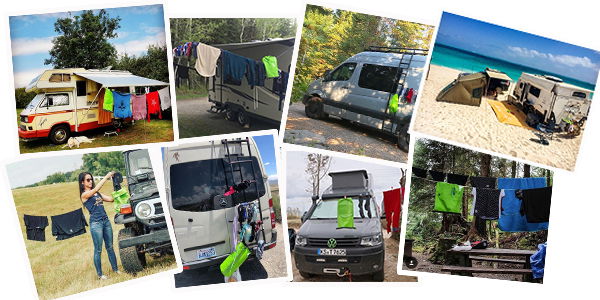 "We have been using this for our entire
trip so far and absolutely love it. It has saved us sooo much money and time."
Overland Obsessed.

The original Scrubba wash bag comes in
green, black or coyote brown and is sized to wash up to 2 T-shirts, 2 pairs of underwear and 2 pairs of socks in each load.
Travelling families may prefer the
Scrubba stealth pack, which has a 50% larger capacity and multi-functions as a backpack, compression dry bag and camp shower.
For the ultra-light traveller, the new Scrubba MINI
is 50% smaller and lighter than the original and is sized to wash a T-shirt, socks and jocks in each load.

The MINI multi-functions as a bucket and a
dry/wet bag.
SHOP NOW
The Scrubba Wash Bag is an innovative piece of travel gear designed to give you "clean clothes anywhere," and who doesn't want that?
Pack Hacker
Subscribe for news, tips and further discounts!